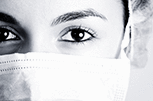 Nurse Educator  serves the Waterloo Region & surrounding area. We are a group of local healthcare providers that offer Canadian Red Cross Standard First Aid & CPR courses, continuing education courses for Nurse Practitioners & N95 Mask Fit Testing. We also offer Mask Fit Testing for many models, (i.e. R95 and P100).
The most unique thing about our company is that we are mobile... we can bring our services to our clients! 
Our goal is to deliver high quality education and training from experienced healthcare professionals while being as flexible as possible.

Flexible Training
for HEALTHCARE PROFESSIONALS,
by HEALTHCARE PROFESSIONALS.

Learn More About our Services